Tracy Morgan: Staying Alive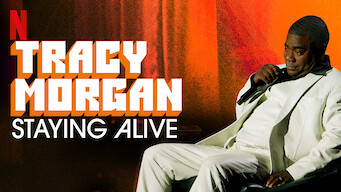 In his first special since his serious car accident, Tracy Morgan cracks jokes about life in a coma, his second marriage and his family's dark side.
Added to Netflix:
May 16, 2017
From the Daily Dot
There are some jokes that wheel back to others, but Tracy Morgan's comeback special ends up being a therapeutic session for all to see. He'll make a wildly filthy zinger about Caitlyn Jenner: "I'll fuck the shit out of her – I'll get her pregnant!" Then in an instant, he's making you laugh about his deep depression, and his wife, Megan, pulling him through the darkness. Through the vulgarity, there's a new softness and understanding. Morgan finds humor riffing about men being emotionally stunted. He says it in a way that's more cautionary life lesson, and it's powerful.
---
---
---
---