Ricky Gervais: Humanity
2018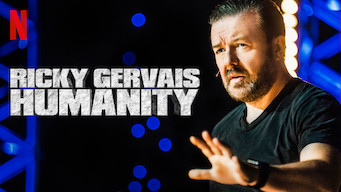 In his first special in seven years, Ricky Gervais slings his trademark snark at celebrity, mortality and a society that takes everything personally.
Added to Netflix:
March 13, 2018
From the Daily Dot
Gervais' specials have always been more like TED Talks, and Humanity is no different. He's not telling quick-fire jokes, he's sitting with them. There are some times where the momentum drops, like a bit about backlash he got for a nut allergy joke. He gets more serious when he talks about freedom of speech and breaks down how people on social media want to be angry about comments but not deal with their own issues. If you're someone who works online all day, there's a shade of truth there, but at times during Humanity it feels like Gervais is just calling out random Twitter trolls and not necessarily looking deeper at his own issues.
---
---
---
---