Feminists: What Were They Thinking?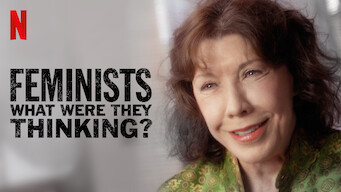 Revisiting 1970s photos of women that captured a feminist awakening, this film explores those women's lives and examines the continued need for change.
Added to Netflix:
October 12, 2018
From the Daily Dot
Johanna Demetrakas's Feminists: What Were They Thinking? does not present a clean narrative about the women's movement, second-wave feminism, or, as its title suggests, why women decide to fight for their rights. Instead, it offers a discordant visual anthology that unintentionally conveys an equally important message: Radical change is never linear. Demetrakas and a team of assistants interview dozens of feminists, including activists and celebrities like Jane Fonda, Lily Tomlin, and Cheryl Swannack. But critical intersections of the women's movement and feminism – such as race, class, sexuality, and mental health – come off as footnotes.
---
---
---
---