---
A truthful Mother
Facing a drought, a hungry tiger and a noble cow have an extraordinary encounter in this fable based on a children's book and a Kannada folk song.
Children & Family · Indian · Vs. Nature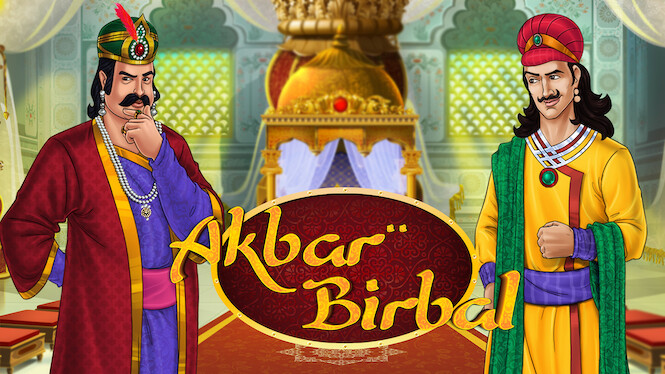 Akbar Birbal
From battles of wit to fights for justice, Emperor Akbar and his trusty advisor Birbal display their unique bond through adventures in Mughal-era India.
Comedy · Kids · Witty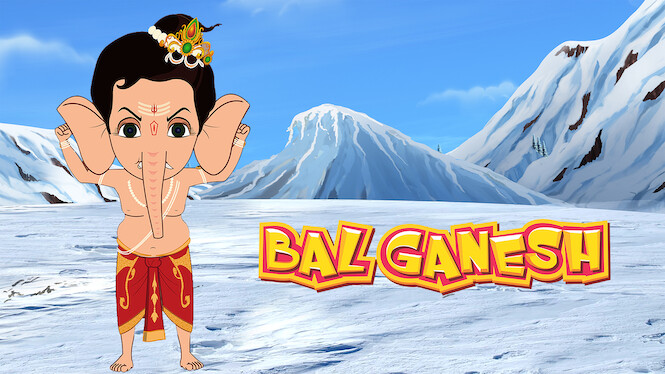 Bal Ganesh
Watch Ganesh destroy demons, disarm invaders and defeat dacoits in this series based on the mythological Hindu elephant god's childhood.
Exciting · Kids · Myths & Legends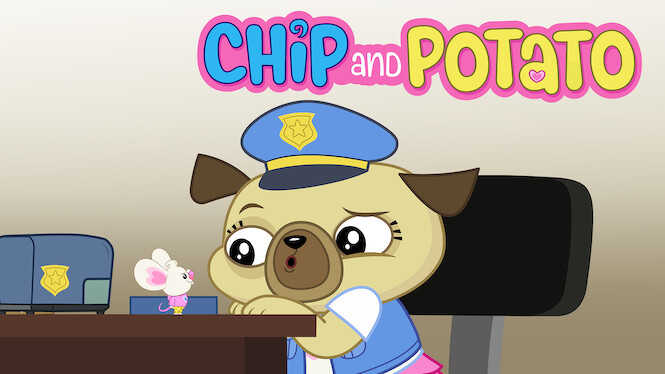 Chip and Potato
Lovable pug Chip starts kindergarten, makes new friends and tries new things – with a little help from Potato, her secret mouse pal.
Feel-Good · Girl Power · Kids Music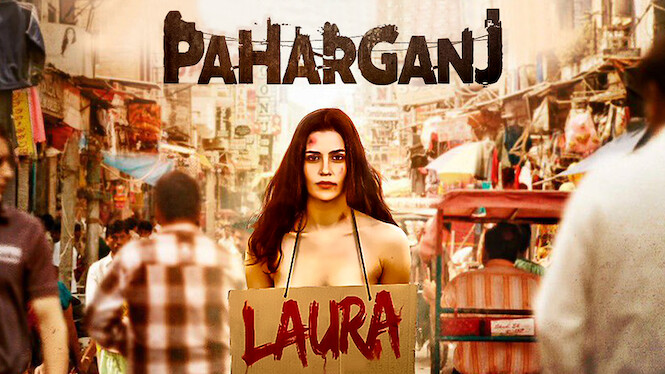 Paharganj
In the underbelly of a Delhi neighborhood, a woman's search for her missing lover collides with drugs, death and a coach grappling with his demons.
Dark · Gritty · Slow Burn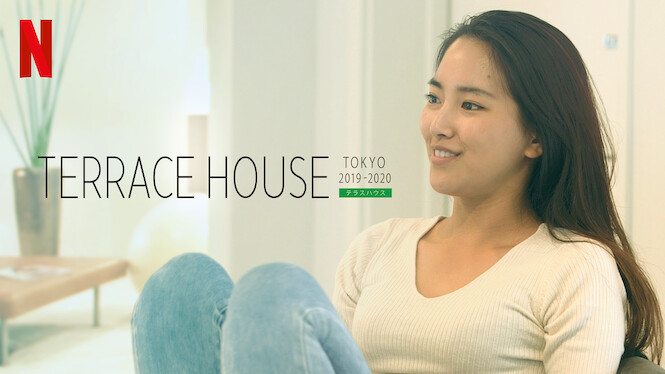 Terrace House: Tokyo 2019-2020
Six strangers share a fabulous house in Tokyo, looking for love while living under the same roof. With no script, what happens next is all up to them.
Docusoap · Reality TV · Soapy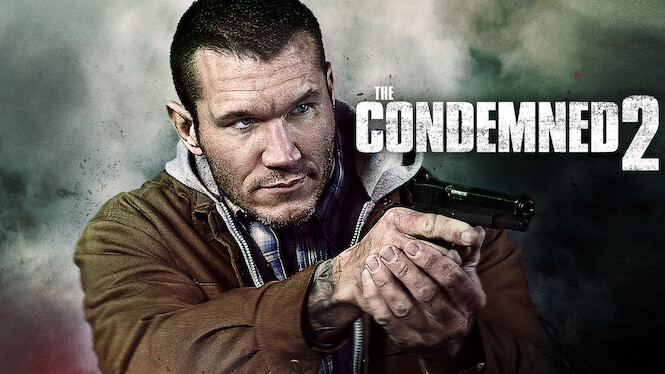 The Condemned 2
When a bounty hunter fails to nab a gambling ring leader, he teams up with his father to survive a deadly televised game where he's now the hunted.
Action & Adventure · Action Thriller · Exciting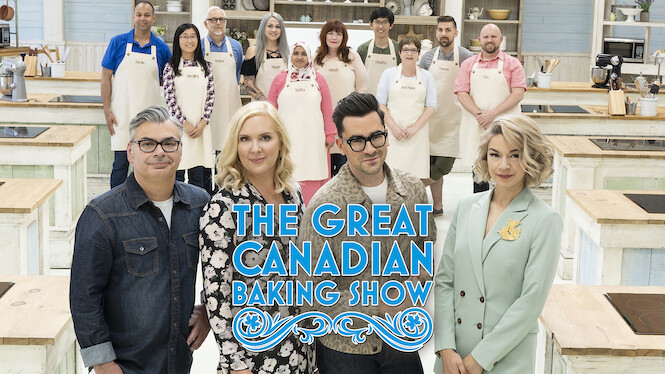 The Great Canadian Baking Show
Ten amateur bakers from across Canada prepare pastries and cook up confections in a series of intense challenges for a chance to taste sweet victory.
Feel-Good · Reality TV · Relaxing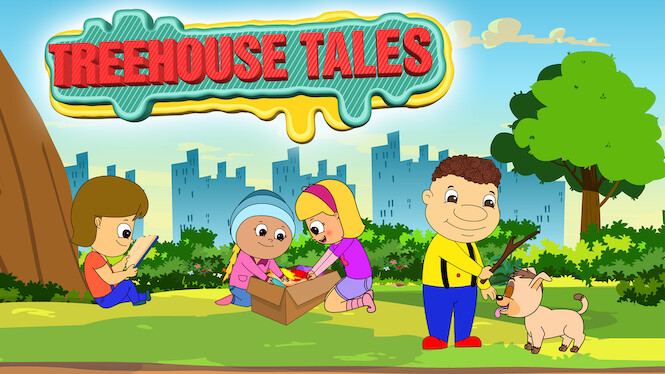 Tree House Tales
From the virtue of politeness to the dangers of social media, life is full of valuable lessons for a group of friends navigating the journey of growing up.
Educational · Feel-Good · Kids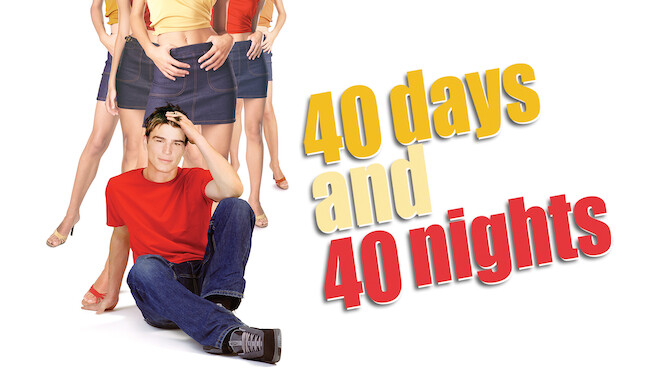 40 Days and 40 Nights
Reeling from a rough breakup, a web designer pledges celibacy for Lent but his vow gets tested when he meets a compelling stranger.
Raunchy · Romantic · Satire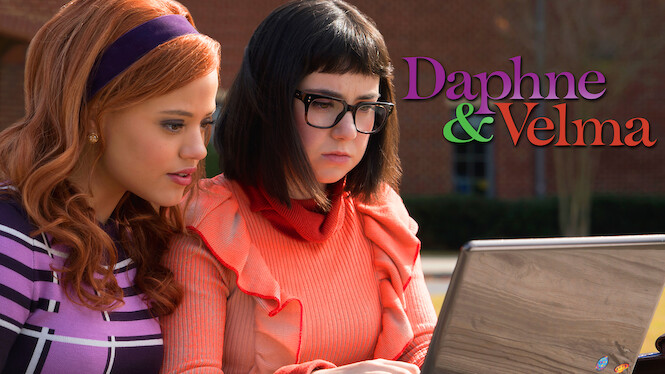 Daphne & Velma
The women of Mystery, Inc. become friends and partners in crime-solving at their high school, where an eerie force is transforming teens into zombies.
Children & Family · Mystery · Witty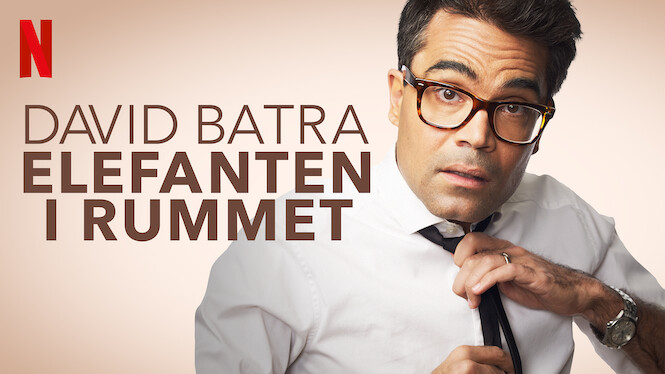 David Batra: Elefanten i rummet
Swedish comedian David Batra gets personal as he playfully details the perks and pitfalls of being married to a recently resigned political leader.
Comedy · Marriage · Stand-Up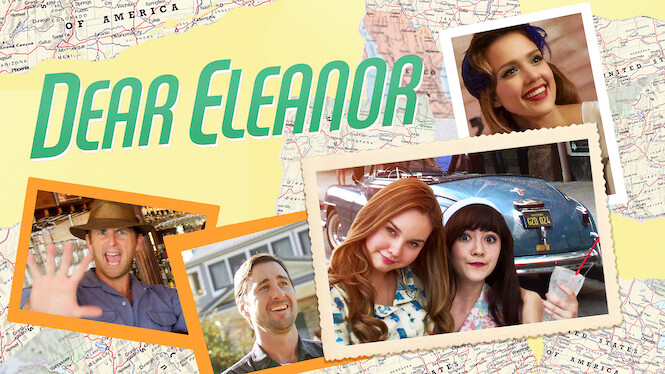 Dear Eleanor
Teenage best friends Max and Ellie take an illicit cross-country road trip in 1962 to meet their aging hero, former First Lady Eleanor Roosevelt.
Emotional · Feel-Good · Goofy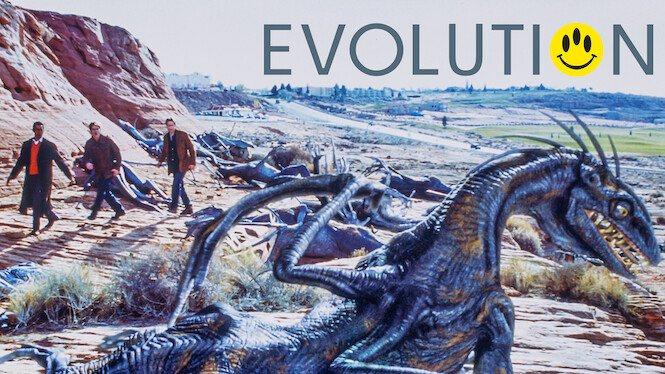 Evolution
After two community college geology professors discover microscopic alien life-forms on a meteorite, the military and government become involved.
Alien Sci-Fi · Goofy · Quirky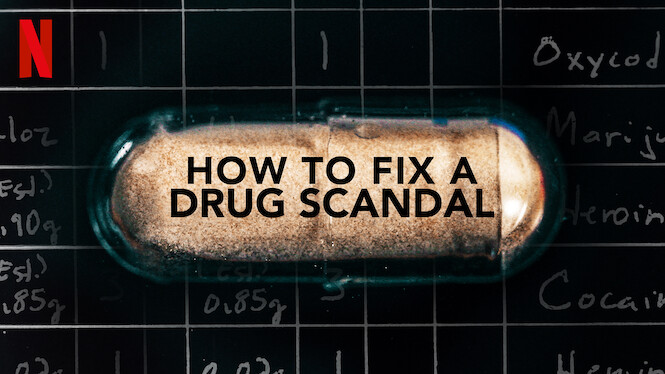 How to Fix a Drug Scandal
Two drug lab chemists' shocking crimes cripple a state's judicial system and blur the lines of justice for lawyers, officials and thousands of inmates.
Investigative · Riveting · Scandalous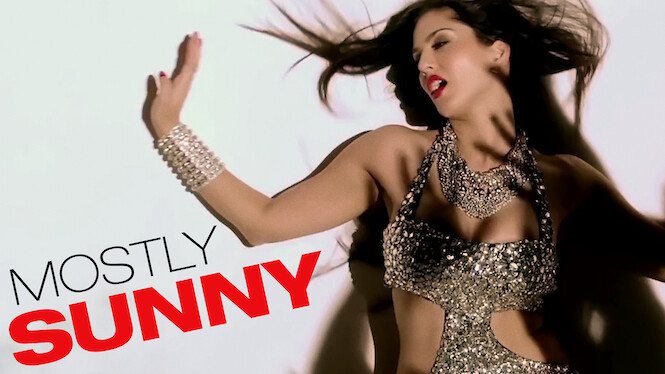 Mostly Sunny
Explore the unconventional career of Sunny Leone, who transitioned from adult film star to Bollywood actress and reality TV star.
Documentary · Intimate · Social & Cultural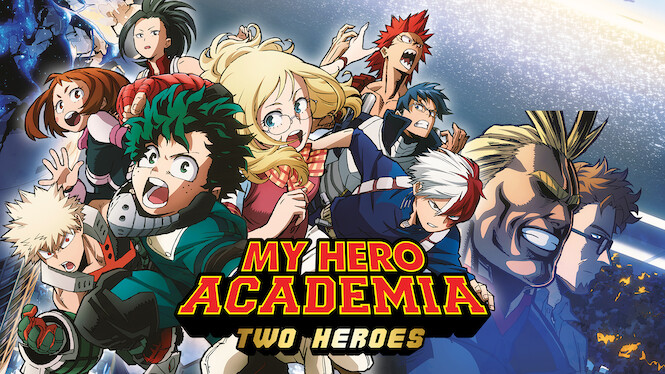 My Hero Academia: Two Heroes
With Deku, All Might visits an old friend on the technologically advanced I-Island, when a gang of villains takes the whole city hostage.
Feel-Good · Forceful · Goofy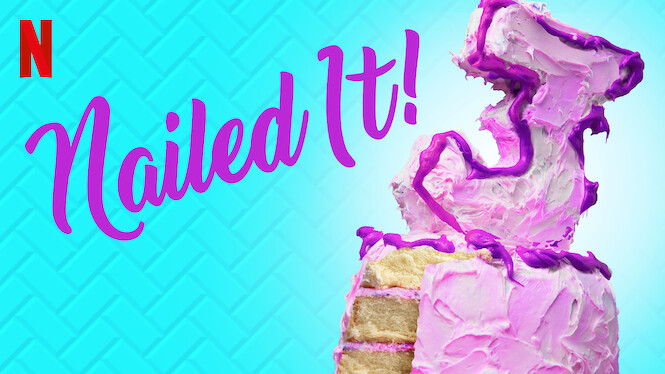 Nailed It!
Home bakers with a terrible track record take a crack at re-creating edible masterpieces for a $10,000 prize. It's part reality contest, part hot mess.
Competition · Quirky · Reality TV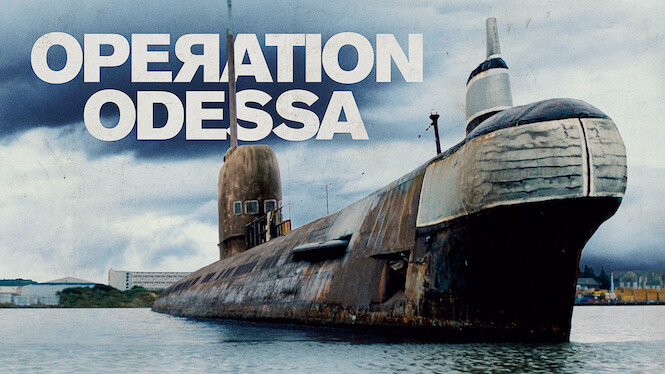 Operation Odessa
A Russian mobster, a Cuban spy and a smooth operator from Miami scheme to sell a Soviet submarine to a Colombian drug cartel for $35 million.
Documentary · Drug Lord · Investigative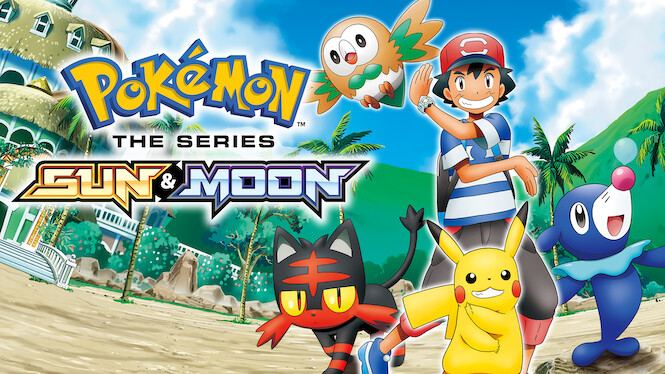 Pokémon the Series: Sun & Moon
Ash and his Pikachu travel to the Alola region with his mother and enroll in the Pokémon school, where they confront the nefarious Team Skull.
Action Anime · Exciting · Kids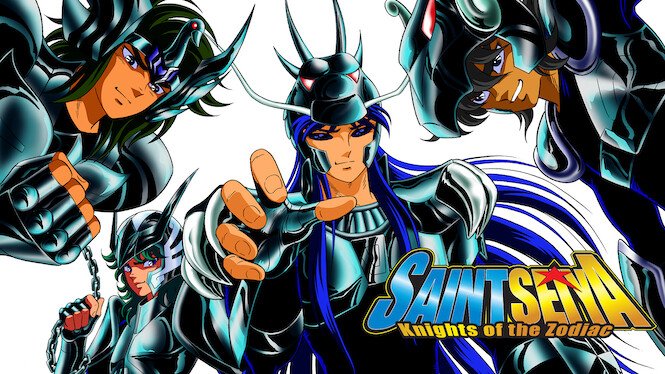 Saint Seiya
A band of young warriors in magical armor vow to defend the reincarnation of Greek goddess Athena against evil forces and to return her to the throne.
Exciting · Fantasy Anime · Forceful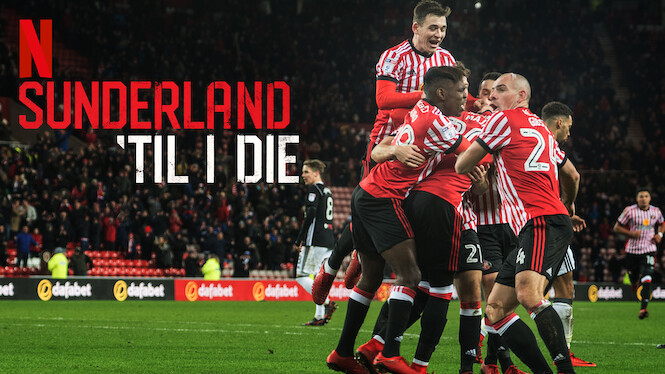 Sunderland 'Til I Die
This docuseries follows English soccer club Sunderland through the 2017-18 season as they try to bounce back after relegation from the Premier League.
Captivating · Exciting · Inspiring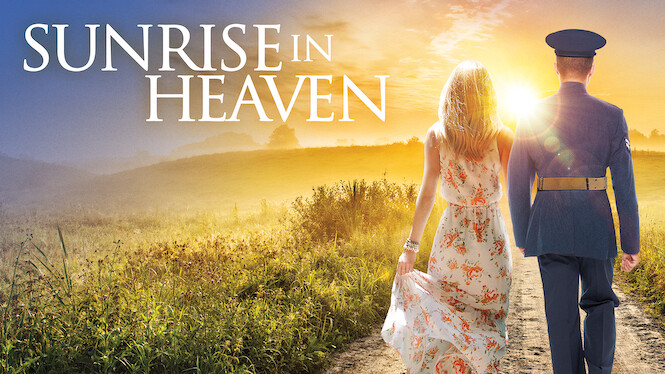 Sunrise in Heaven
A couple's epic love story faces a tragic twist of fate, putting their family ⁠— and faith ⁠— to a heartbreaking test. Based on true events.
Emotional · Faith and Spirituality · Romantic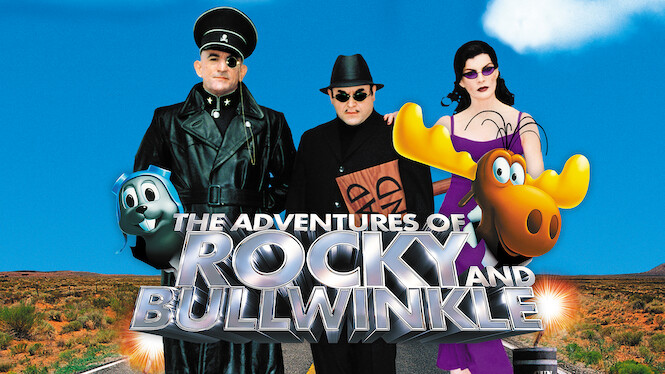 The Adventures of Rocky and Bullwinkle
When Boris, Natasha and Fearless Leader take over the TV airwaves to hypnotize viewers, the FBI tries to stop them with Rocky and Bullwinkle's help.
Children & Family · Comedy · Goofy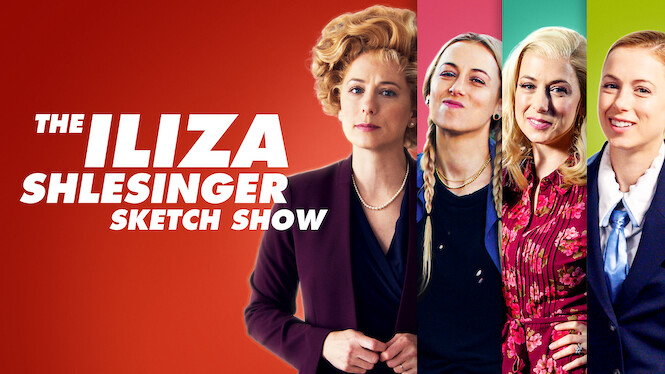 The Iliza Shlesinger Sketch Show
From the mind of comedian Iliza Shlesinger comes a fun, irreverent mix of kooky characters, sly social commentary and pop culture gags.
Marriage · Sketch Comedy · TV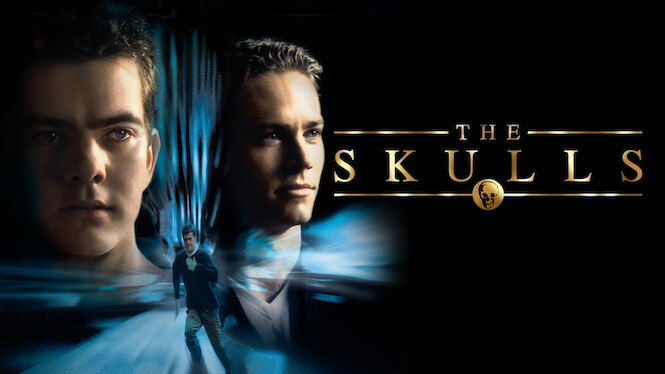 The Skulls
A blue-collar student who joins a secret society at an elite university finds himself in peril when he begins delving into the organization's secrets.
Secret Society · Suspenseful · Thriller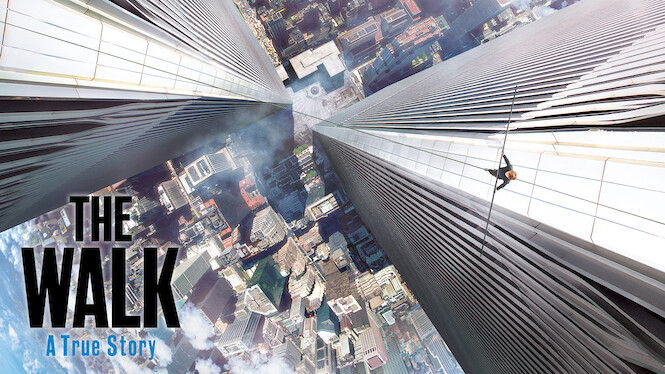 The Walk
This is the true story of Philippe Petit, who made a death-defying, unsanctioned high-wire walk atop and between the Twin Towers in 1974.
Emotional · Exciting · Inspiring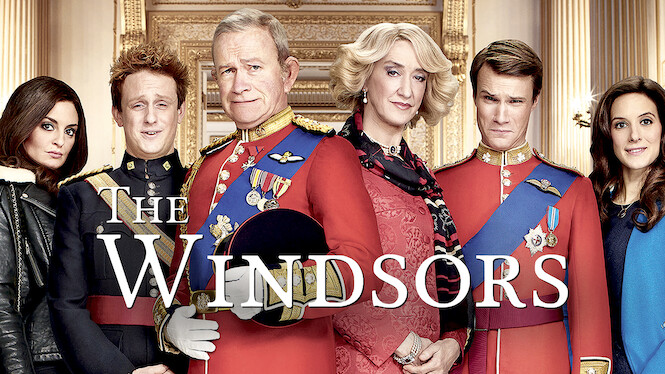 The Windsors
The all-too-public trials and tribulations of England's royal family are reimagined as an over-the-top comedic soap opera.
Comedy · Ensemble · Goofy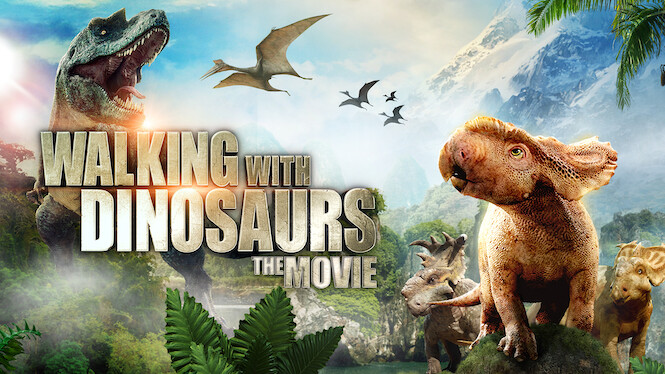 Walking with Dinosaurs
Step back in time – way back – to an incredibly realistic prehistoric world, where a little underdog dinosaur goes on an epic adventure.
Children & Family · Dinosaurs · Exciting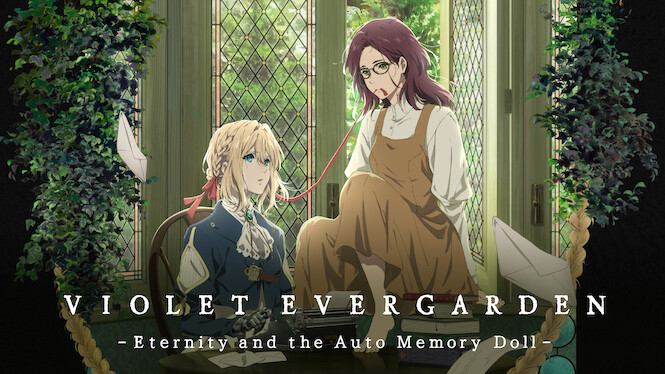 Violet Evergarden: Eternity and the Auto Memory Doll
A lonely young woman feels trapped at her all girls' school. But metal hands and heartfelt letters warm her heart when Violet becomes her tutor.
Drama Anime · Emotional · Heartfelt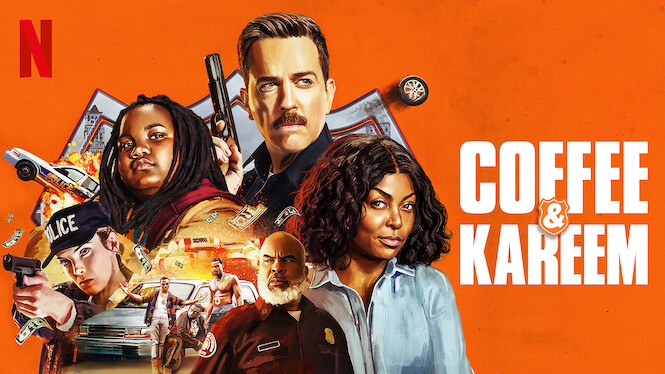 Coffee & Kareem
An inept Detroit cop must team up with his girlfriend's foul-mouthed young son when their first crack at bonding time uncovers a criminal conspiracy.
Absurd · Action Comedy · Exciting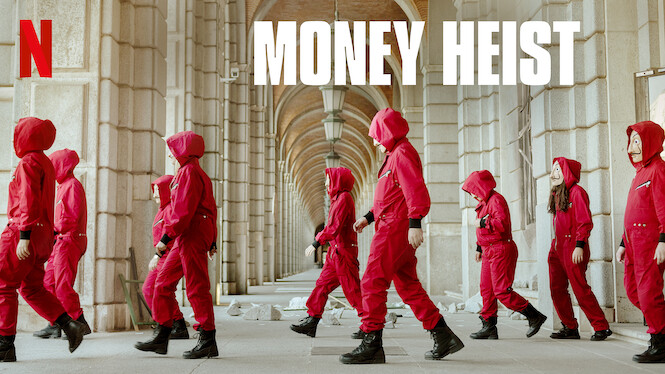 Money Heist
Eight thieves take hostages and lock themselves in the Royal Mint of Spain as a criminal mastermind manipulates the police to carry out his plan.
Exciting · Suspenseful · Thriller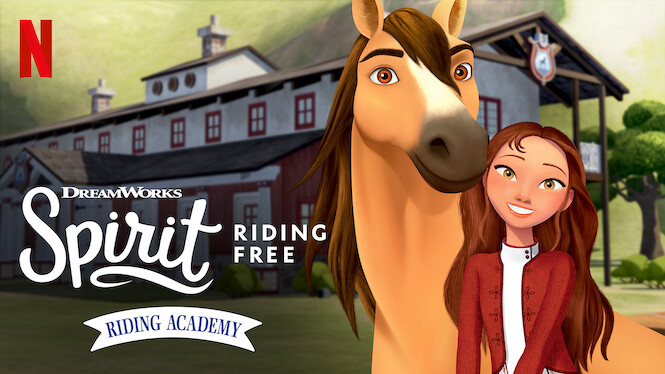 Spirit Riding Free: Riding Academy
A new chapter begins for Lucky and her friends as they leave Miradero behind to live and learn at the prestigious Palomino Bluffs Riding Academy.
Feel-Good · Kids · Western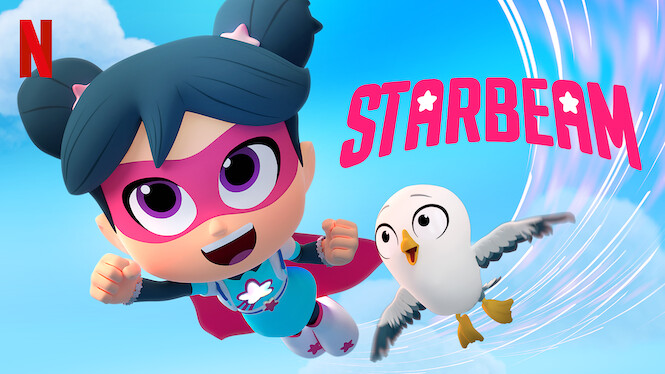 StarBeam
When colorful villains come out to play, 8-year-old Zoey has the power to transform into StarBeam, a kid-sized superhero. She saves the day, every day!
Goofy · Kids · Superhero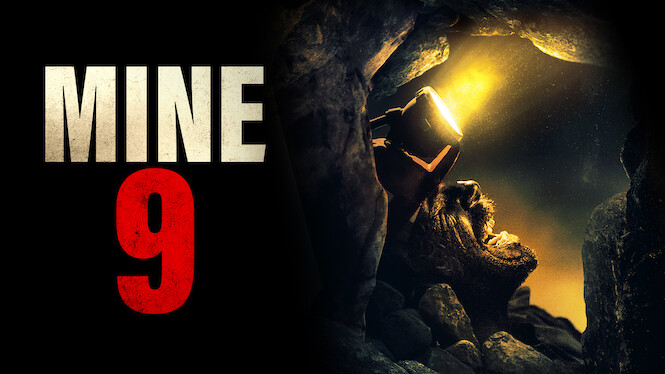 Mine 9
A methane explosion leaves a group of miners trapped two miles deep into the earth with a small oxygen supply and desperate for any means of survival.
Drama · Independent · Suspenseful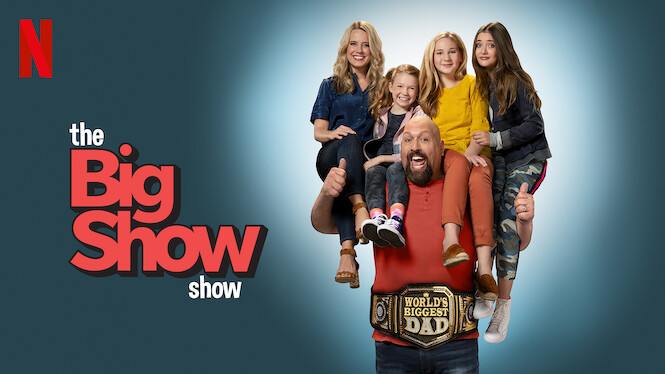 The Big Show Show
Former WWE wrestler the Big Show is out of the ring and ready for an even tougher challenge: raising three daughters with his wife in Florida.
Comedy · Feel-Good · Sitcom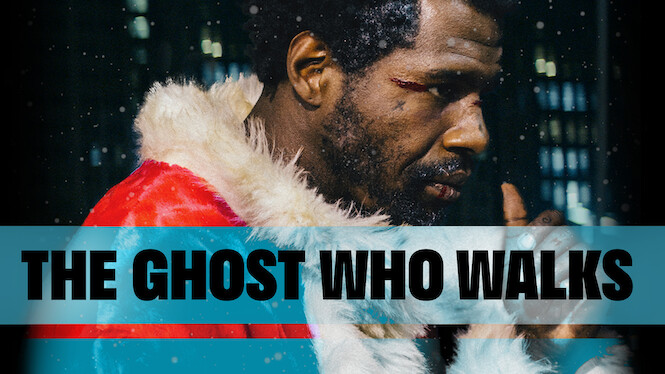 The Ghost Who Walks
Desperate to meet his daughter, a convict cuts a deal by ratting out his old boss. Free and searching for his family, he must dodge a hit on his life.
Gritty · Slick · Suspenseful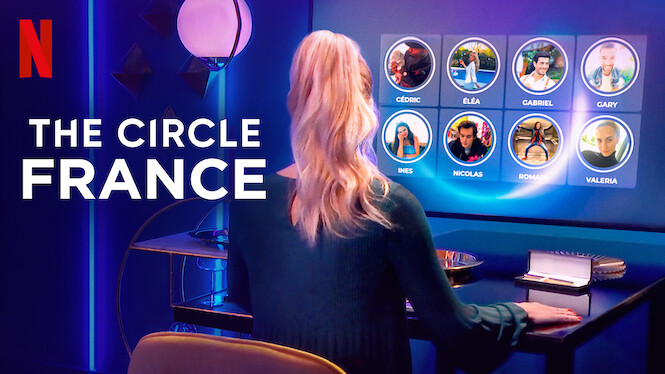 The Circle France
Status and strategy collide in this social media competition where online players flirt, befriend and catfish their way toward 100,000 euros.
Competition · Game Show · Reality TV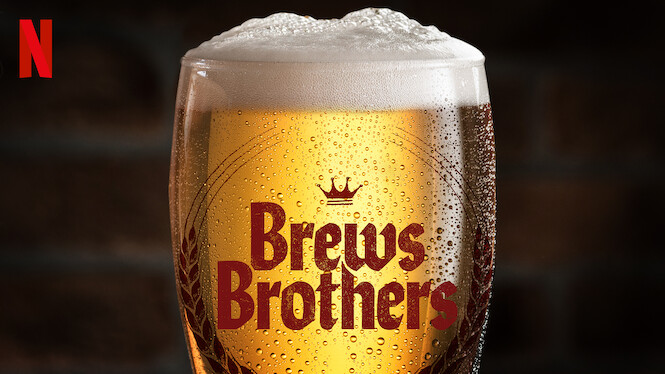 Brews Brothers
Two rival brothers must work together to keep their brewery in business, but shenanigans keep foaming up their company with chaos.
Comedy Duo · Raunchy · Sitcom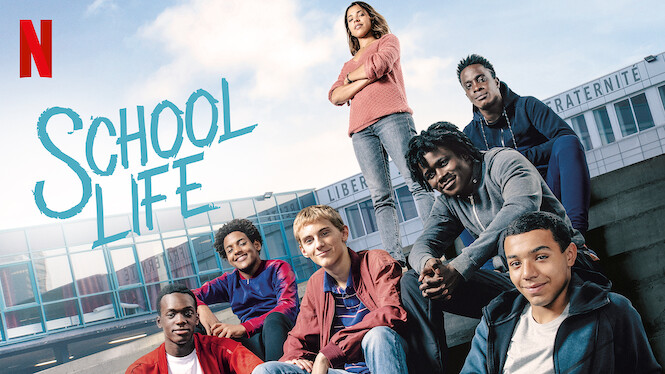 School Life
In one of the poorest areas of Paris, a school counselor devotes herself to working with disadvantaged students, while facing challenges of her own.
Heartfelt · Inspiring · Understated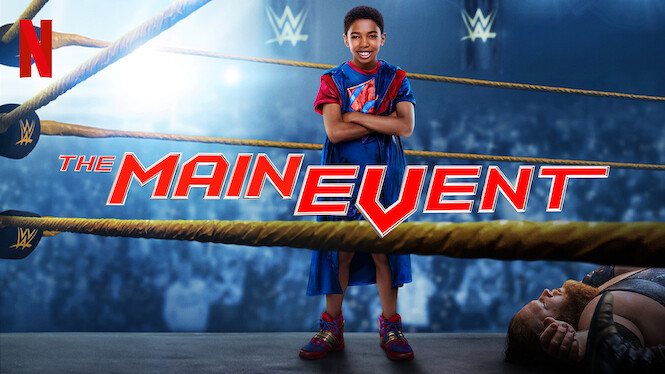 The Main Event
Using special powers from a magical mask, a young WWE fan causes chaos when he enters a wrestling competition and fights an intimidating rival.
Children & Family · Comedy · Feel-Good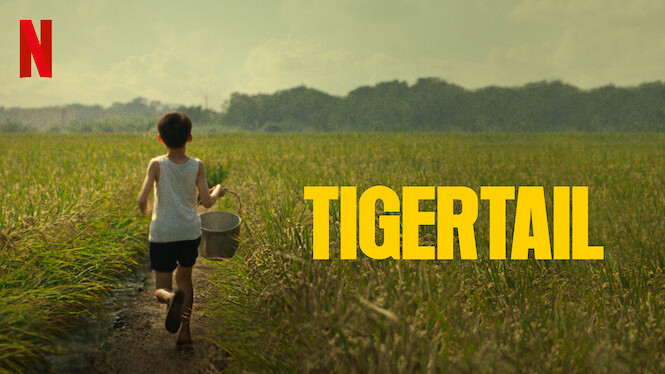 Tigertail
A man reflects on the lost love of his youth and his long-ago journey from Taiwan to America as he begins to reconnect with his estranged daughter.
Drama · Intimate · Understated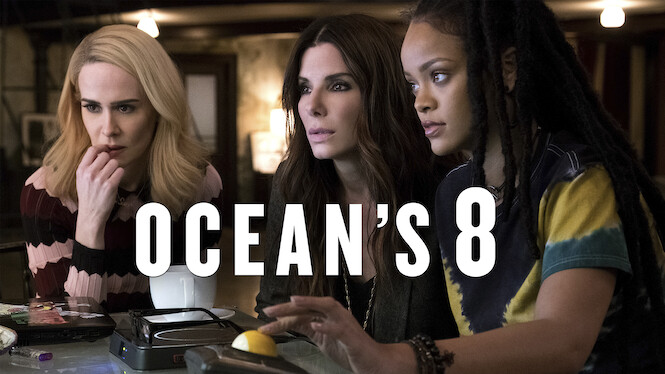 Ocean's 8
Debbie Ocean gets out of prison bent on stealing a knockout necklace at the Met Gala. She recruits seven other women to pull off the grand heist.
Slick · Thriller · Witty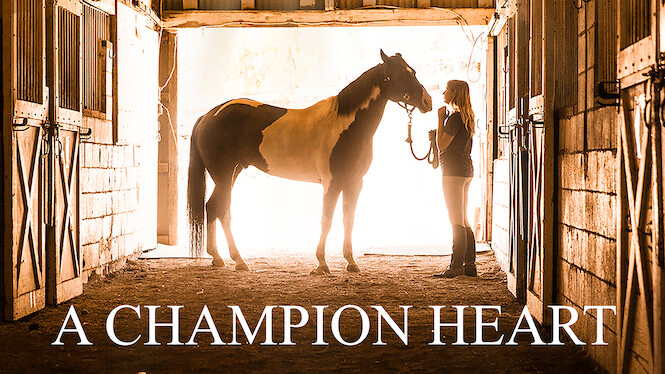 A Champion Heart
When a grieving teen must work off her debt to a ranch, she cares for a wounded horse that teaches her more about healing than she expected.
Children & Family · Drama · Girl Power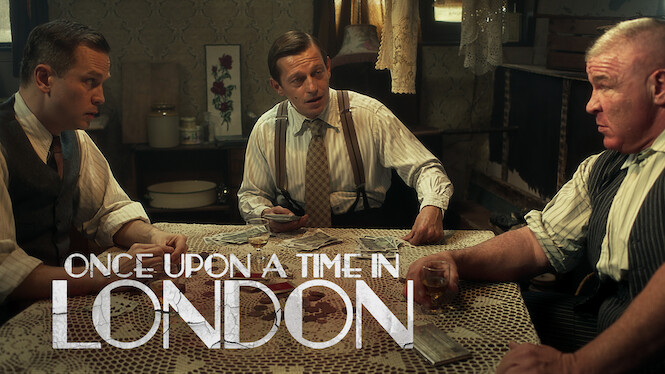 Once Upon a Time in London
Organized crime came to London in the 1930s, ushering in three decades ruled by two legendary gangsters whose legacy outlived their reign.
Drama · Slow Burn · Violent
Fary: Hexagone
French comedy phenom Fary puts a playful spin on questions of identity, culture and more in the first half of an epic two-part stand-up special.
Deadpan · Stand-Up · Witty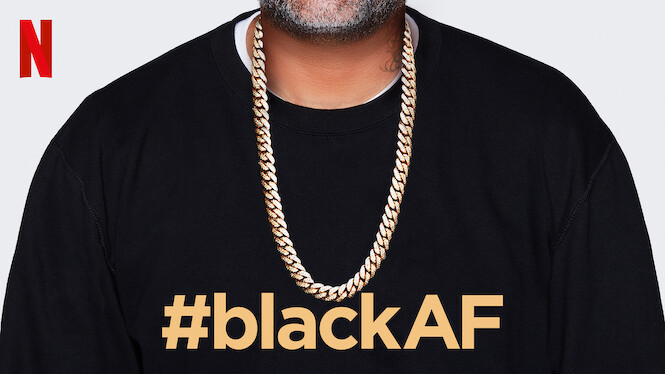 #blackAF
With new money and expensive tastes, Kenya Barris and his family navigate success and explore the struggles of being unapologetically Black and wealthy.
Sitcom · Slick · Witty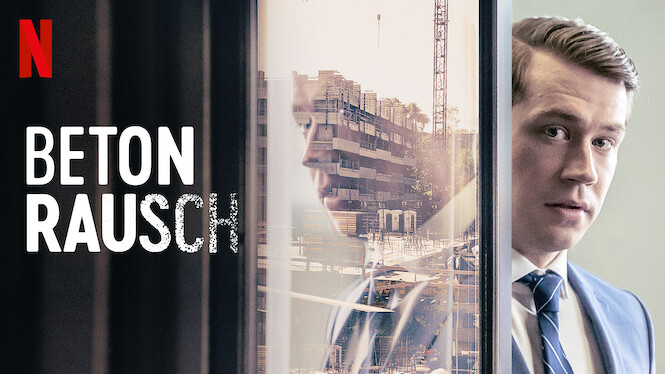 Rising High
Ready to do anything to get rich, a young man upends the Berlin property market with his shady pal, till the good times threaten to destroy it all.
Con Game · Drama · Fraud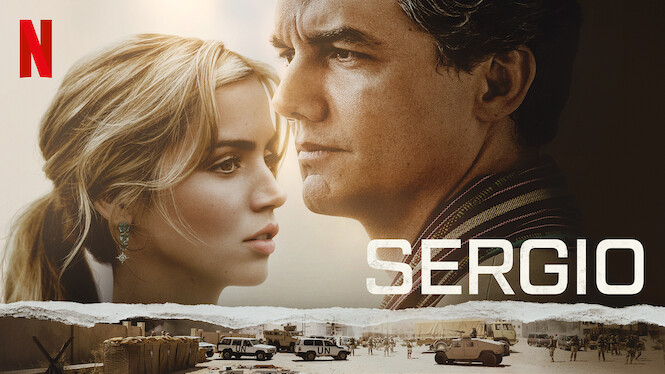 Sergio
Passions, ideals and bitter realities collide as charismatic UN diplomat Sergio Vieira de Mello becomes trapped in a life-threatening situation in Iraq.
Drama · Intimate · Rousing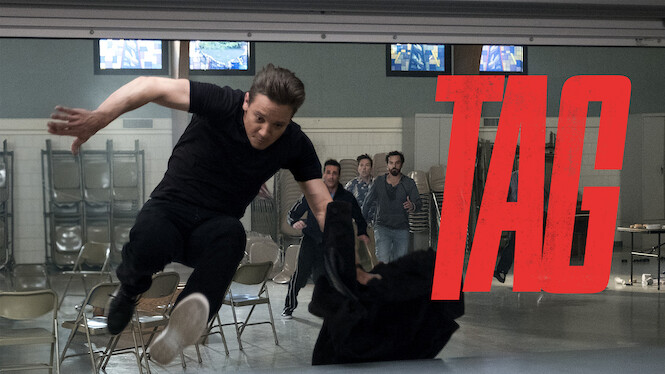 Tag
A group of men picks up the annual, no-holds-barred game of tag they've been playing since childhood and targets their undefeated friend.
Comedy · Ensemble · Exciting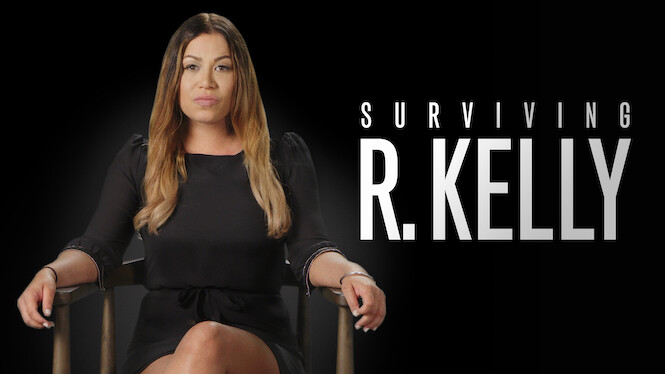 Surviving R. Kelly
In this documentary series on the tangled history of allegations against musician R. Kelly, women give detailed accounts of sexual and mental abuse.
Emotional · Hip Hop · Scandalous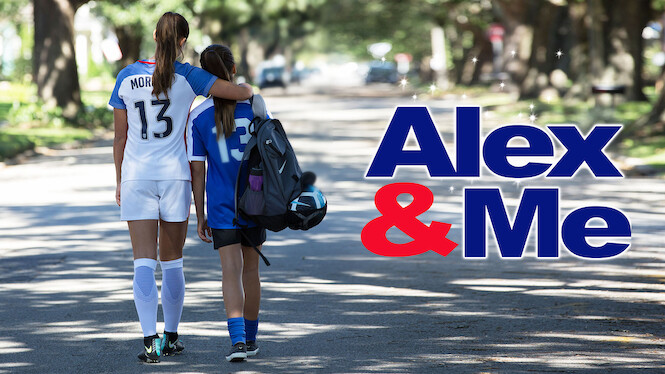 Alex and Me
Teenager Reagan longs to play soccer like a champion. When a setback prompts a real champ to step out of a poster and play coach, the results are magic.
Children & Family · Feel-Good · Inspiring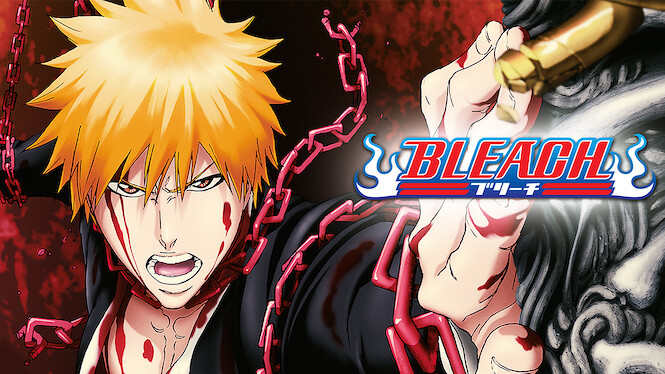 Bleach
After teenager Ichigo Kurosaki acquires superpowers from wounded soul reaper Rukia Kuchiki, the two of them join forces to round up lost souls.
Exciting · Fantasy Anime · Forceful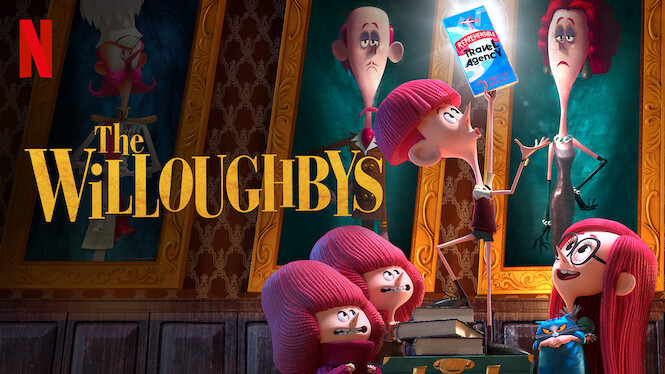 The Willoughbys
In this animated feature, four children abandoned by their selfish parents learn how to adapt their old-fashioned values to the contemporary world.
Cynical · Offbeat · Quirky
---