---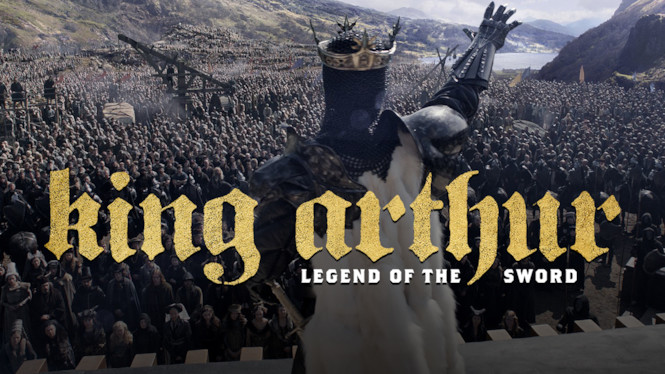 King Arthur: Legend of the Sword
After pulling an enchanted sword from a stone, a streetwise misfit must accept his destiny as future king and stand up to a villainous uncle.
Fantasy Movie · Middle Ages · Myths & Legends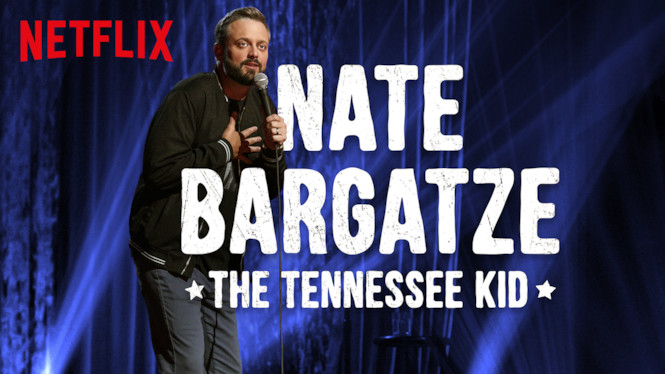 Nate Bargatze: The Tennessee Kid
Comic Nate Bargatze touches on air travel, cheap weddings, college football, chocolate milk and the perils of ordering coffee in this stand-up special.
Clean-cut · Cynical · Deadpan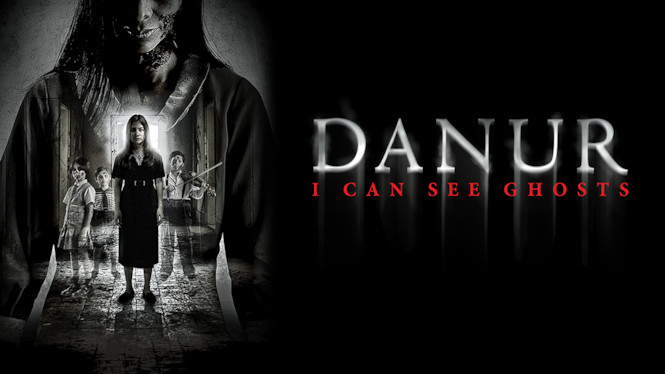 Danur: I Can See Ghosts
Adapted from a best-selling novel, this horror film shows Risa befriending ghosts until an evil spirit tries to take her sister to the other side.
Haunted House · Indonesian · Teen Scream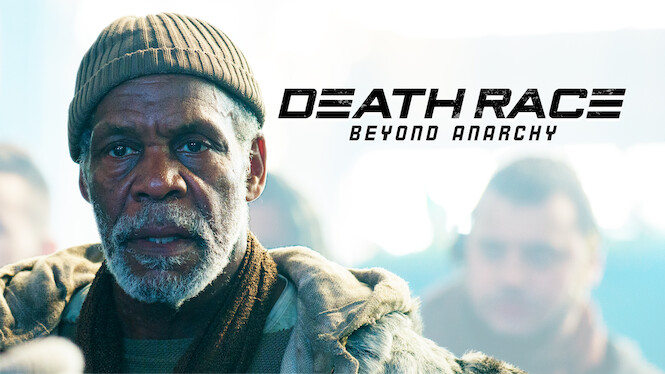 Death Race: Beyond Anarchy
An ex-racecar driver is sent to a barbaric prison where, to get pardoned, he must defeat the inmate known as Frankenstein in a lethal "Death Race."
Action · Game of Death · High-Octane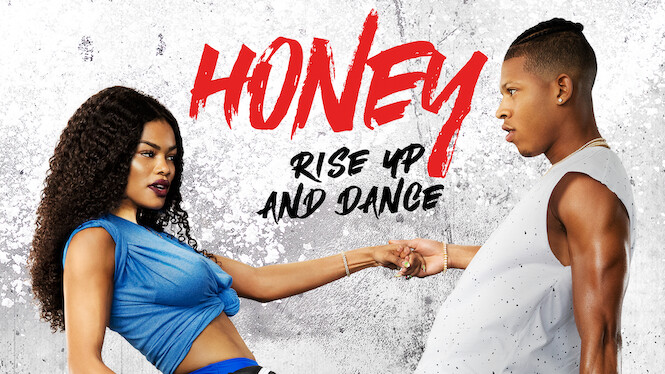 Honey: Rise Up and Dance
Despite discouragement from her loved ones, a talented street dancer tries out for an exclusive dance crew in a bid to win a college scholarship.
Dance · Drama · Inspiring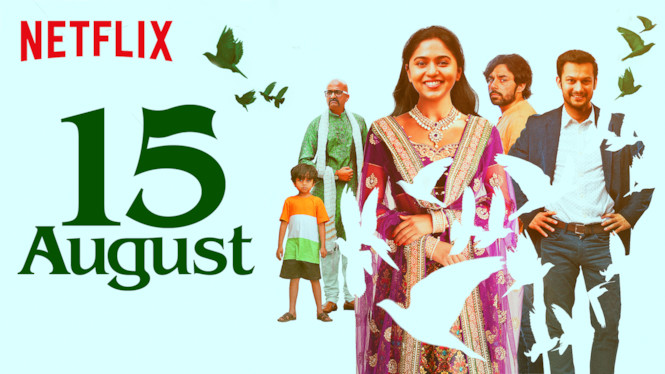 15 August
On India's Independence Day, a zany mishap in a Mumbai chawl disrupts a young love story while compelling the residents to unite in aid of a little boy.
Independent · Romantic · Understated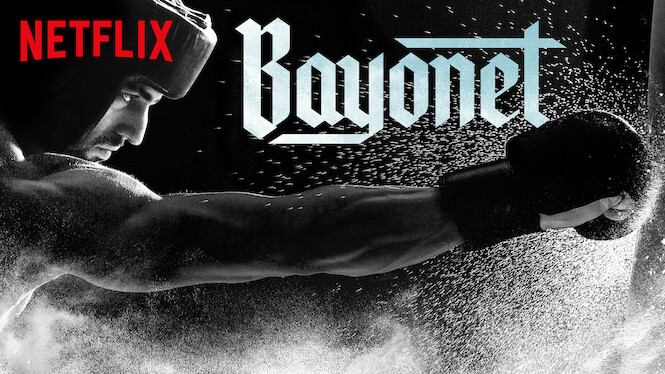 Bayonet
Alone in Finland, a retired Mexican boxer lives in desolation under the weight of an agonizing past, until he gets a shot at redemption in the ring.
Boxing · Immigrant Life · Sports
Bitter Daisies
While investigating the disappearance of a teen girl in a tight-knit Galician town, a Civil Guard officer uncovers secrets linked to a loss of her own.
Keeping Secrets · Spanish · Steamy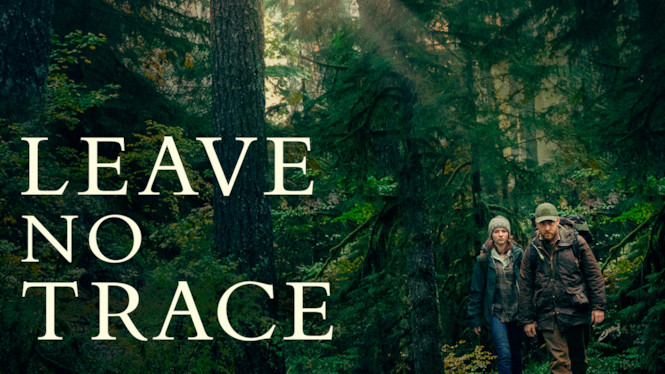 Leave No Trace
A father and daughter living in content isolation find their lives – and bond – shaken when authorities move them back into society.
Art House · Family Relationship · Independent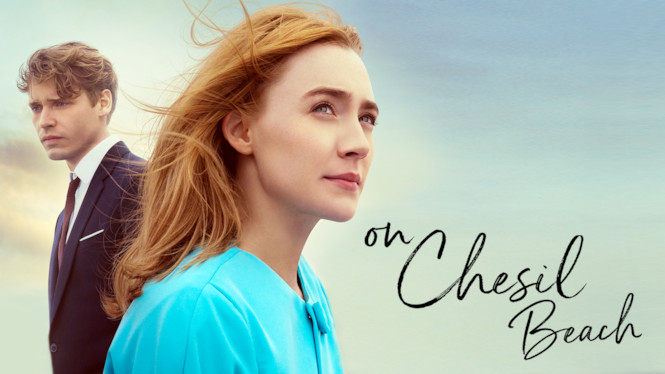 On Chesil Beach
Poised on the edge of adulthood and the freedoms of the '60s, Florence and Edward wed. But class differences and social pressures threaten everything.
1960s · Marriage · Romantic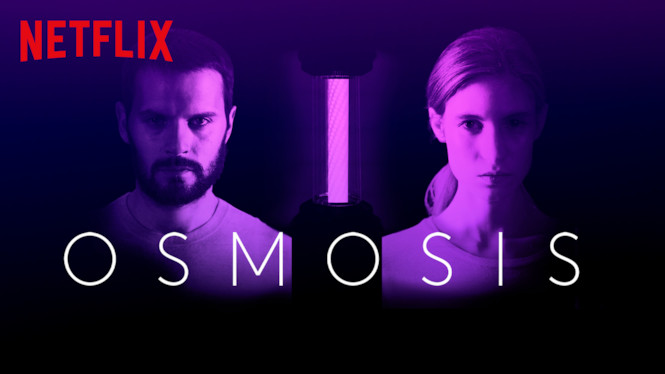 Osmosis
In near-future Paris, two brilliant siblings unveil a high-tech implant designed to pair up soul mates. But the beta test yields unwelcome surprises.
French · Mind-Bending · Workplace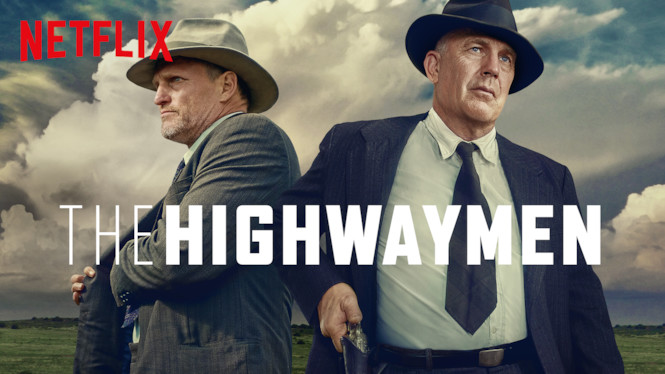 The Highwaymen
Two steely former Texas Rangers are tasked with tracking and killing infamous criminals Bonnie and Clyde in this crime drama based on real events.
Depression Era · Rogue Cop · True Crime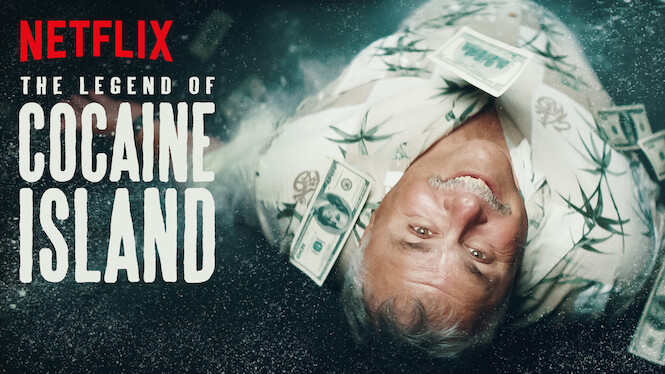 The Legend of Cocaine Island
An urban legend about a duffel bag of cocaine buried in the Caribbean leads a misfit band to hatch a nutball plan to find it in this comic documentary.
Stoners · Treasure Hunt · True Crime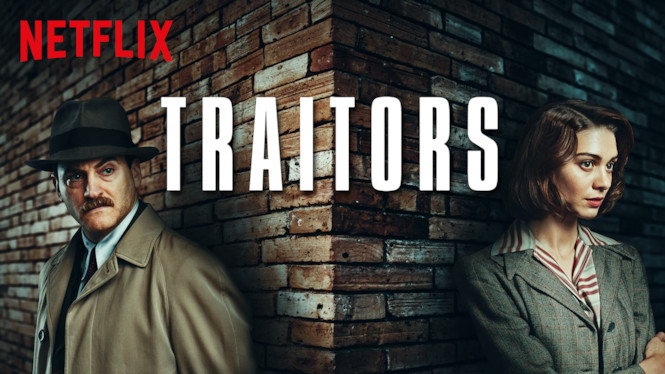 Traitors
As World War II ends, a young English woman agrees to help an enigmatic American agent root out Russian infiltration of the British government.
1940s · Keeping Secrets · War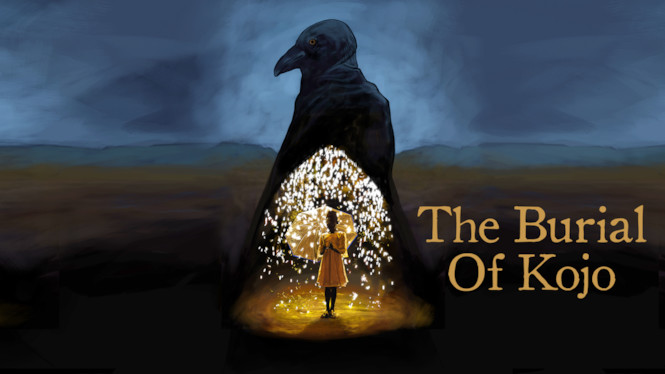 The Burial of Kojo
When a man is left to die inside an illegal gold mine, his daughter travels through a magical landscape to save him.
Art House · Family Relationship · Social Issue Drama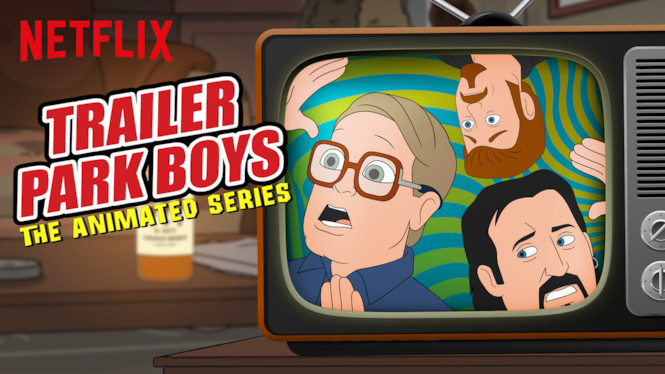 Trailer Park Boys: The Animated Series
Nova Scotia's favorite miscreants have always been super sketchy. Now, carrying on from the Season 12 finale, the boys have become complete cartoons.
Adult Animation · Buddies · TV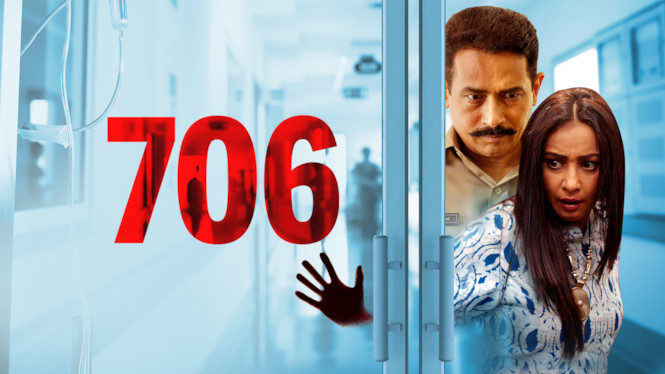 706
When a doctor goes missing, his psychiatrist wife treats the bizarre medical condition of a psychic patient, who knows much more than he's leading on.
Bollywood · Ghosts · Horror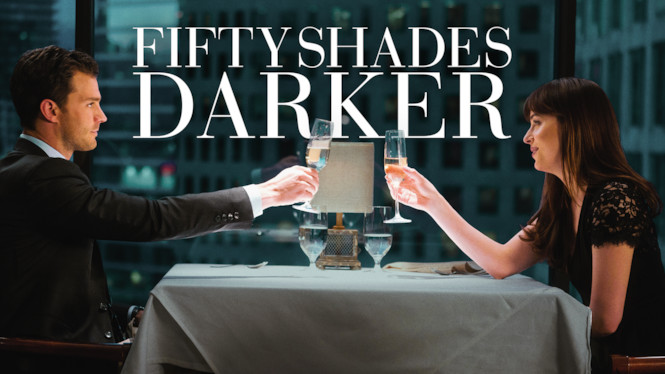 Fifty Shades Darker
Anastasia embarks on a publishing career, as Christian renegotiates the terms of their relationship. But outside forces threaten to rip them apart.
Drama · Romantic · Steamy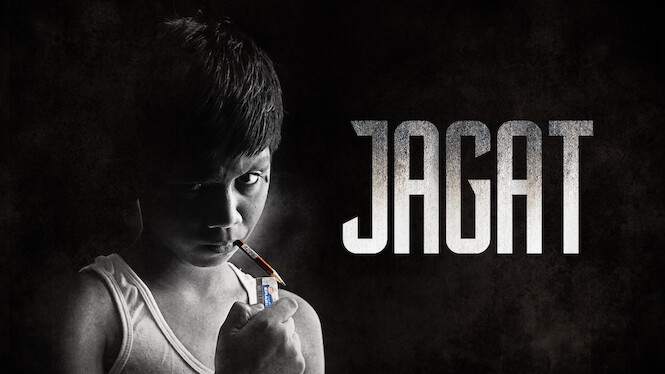 Jagat
In early 1990s Malaysia, a Tamilian boy faces pressure from his immigrant father to focus on school but is drawn to his uncles' lives of crime.
Art House · Coming-of-age · Malaysian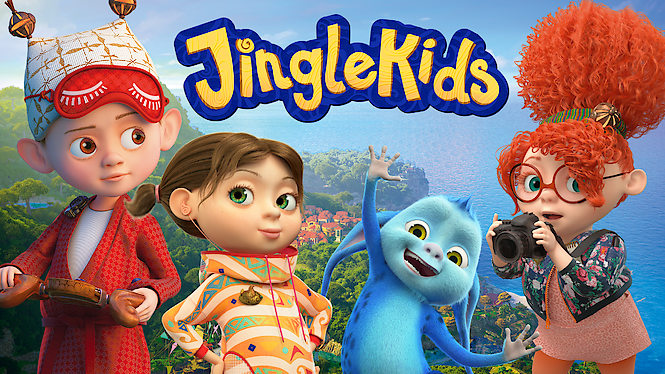 JingleKids
In a magical wonderland, merry children and their furry friends explore their unique hobbies while making eye-opening discoveries through adventures.
Mythical Creatures · Robots · Russian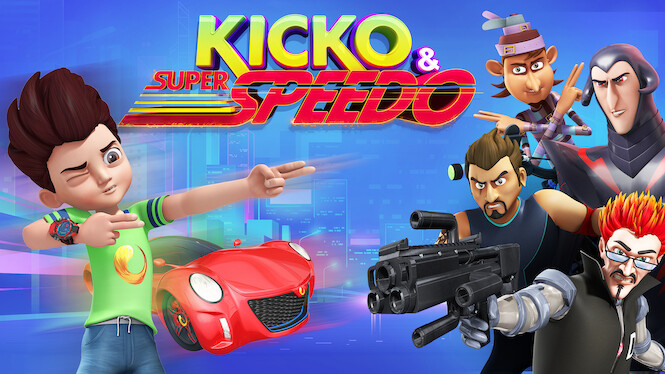 Kicko & Super Speedo
This high-energy animated series follows a gutsy kid and his trusty race-car pal as they save their city from bad guys and their scary vehicles.
Animated Comedy · Cars, Trucks & Trains · Cartoon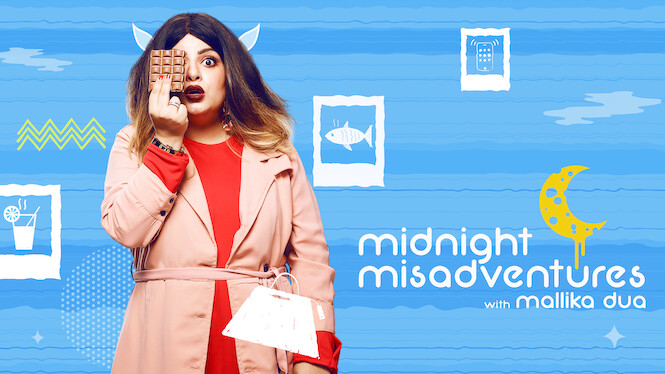 Midnight Misadventures With Mallika Dua
In this talk show, comedian Mallika Dua serves up big laughs as Shalishka and whips up a meal with her celebrity pals who dish on their diets and lives.
Cynical · Food · TV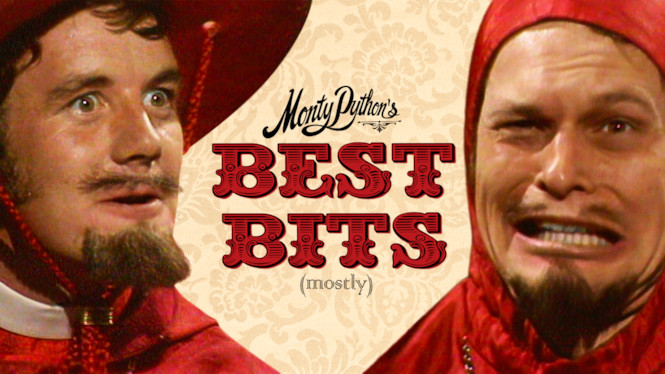 Monty Python Best Bits (mostly)
Prominent comedians pay tribute to Monty Python's best work in this five-part series, along with selected clips of sketches.
Absurd · Docuseries · Sketch Comedy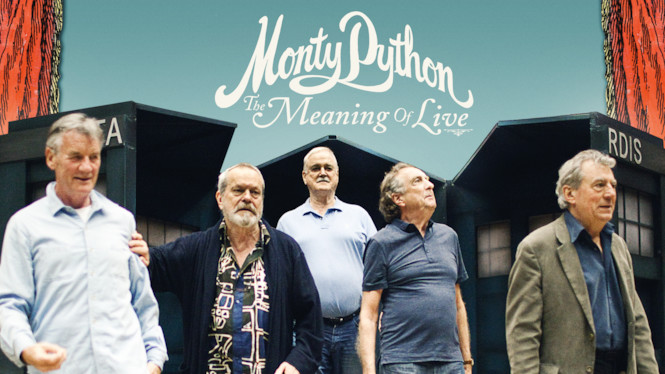 Monty Python: The Meaning of Live
From heyday to curtain call, this documentary offers a rare glimpse of the legendary Monty Python troupe as it stages live shows after a long hiatus.
British · Documentary · Showbiz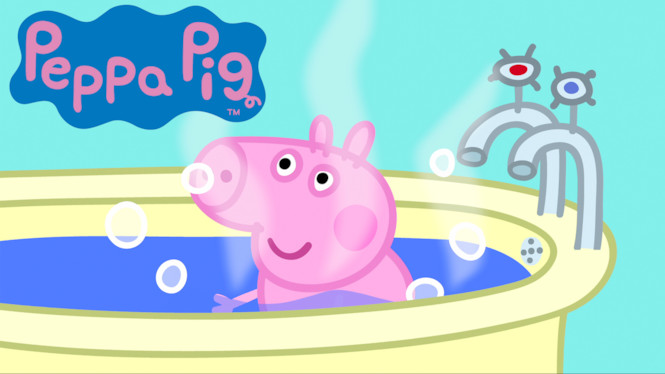 Peppa Pig
Join plucky piglet Peppa and her family and friends for everyday adventures that prove there's learning and laughter to be had anywhere you look.
Cartoon · Gentle · TV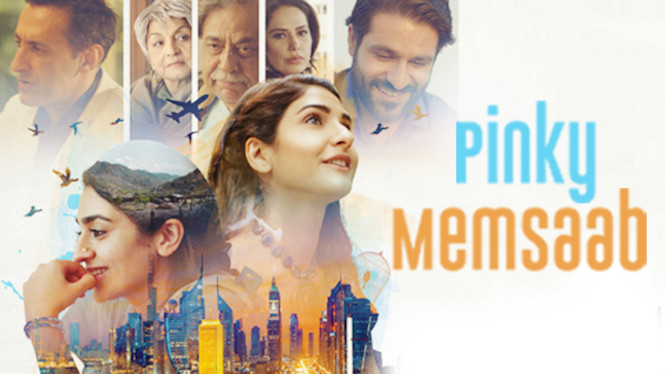 Pinky Memsaab
When a guileless young woman becomes the domestic worker in a wealthy Dubai household, her bond with her posh employer changes both of their lives.
Independent · Pakistani · Understated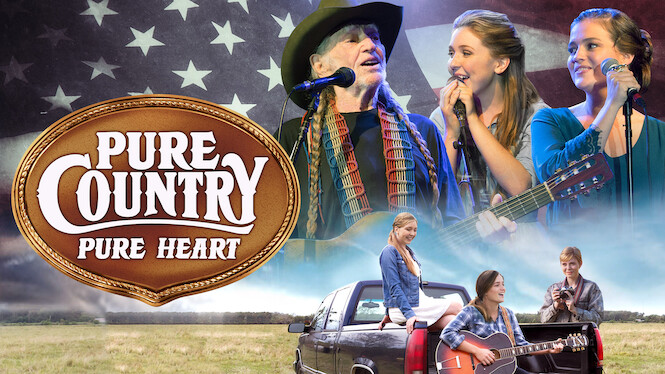 Pure County: Pure Heart
After discovering their late father was a country singer, two sisters go to Nashville to pursue their dreams in music – against their mother's wishes.
Family Relationship · Siblings · Singing & Dancing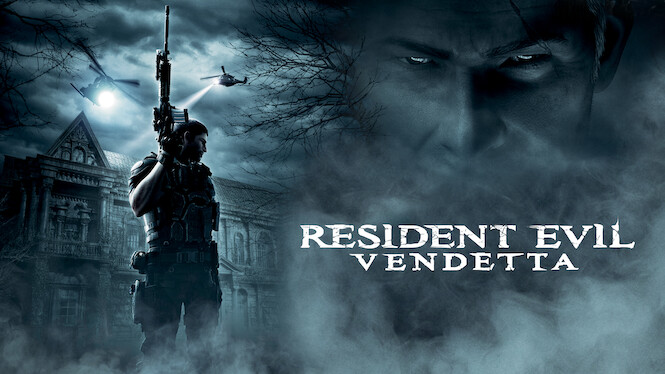 Resident Evil: Vendetta
In the second sequel of this animated franchise, a team of agents fights a vindictive enemy plotting to release a lethal virus into the world.
Adult Animation · Based on a Video Game · Zombies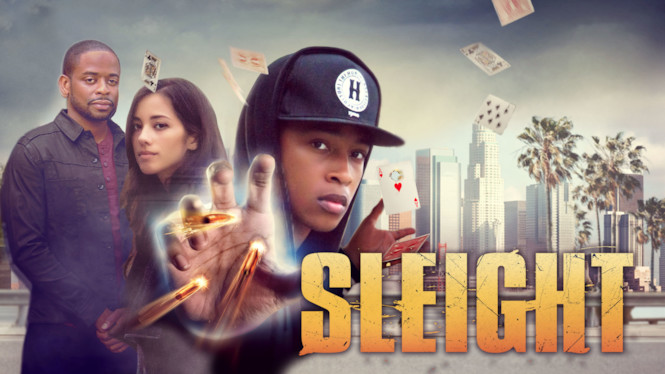 Sleight
Struggling to raise his little sister on his own, a young street magician turns to drug dealing, unaware of how ruthless his supplier can be.
Hidden Gem · Independent · Sci-Fi Drama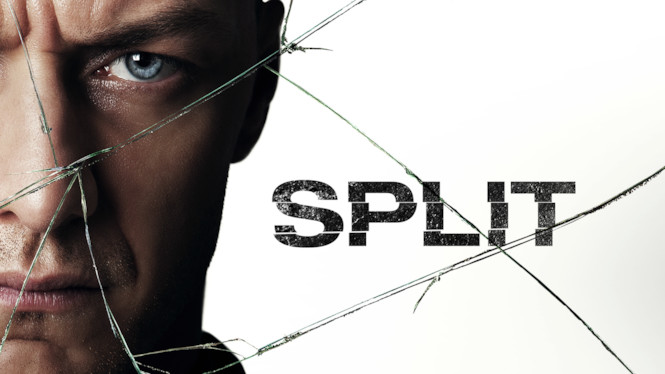 Split
A man with multiple identities abducts three teenage girls, who must find a way to escape before his newest, most dangerous personality takes over.
Horror · Supernatural · Thriller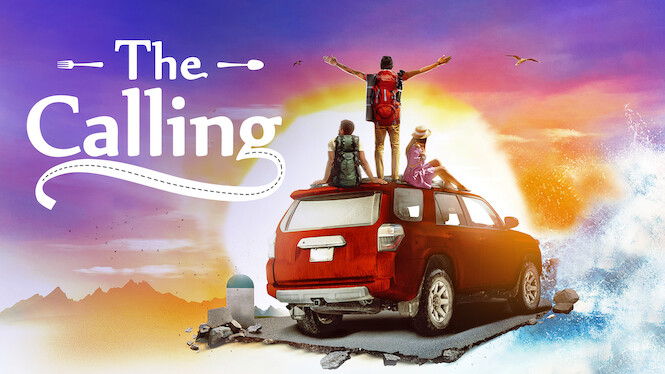 The Calling
Food-crazed travel junkies journey across India, completing bucket list challenges for a chance to win a once-in-a-lifetime scholarship.
Indian · Road Trip · Travel Reality TV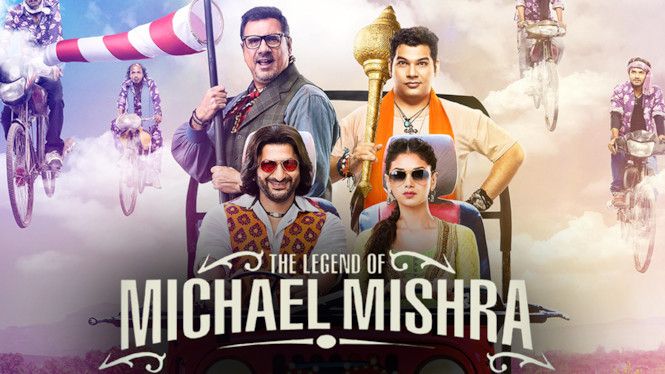 The Legend of Michael Mishra
After a life of crime, a notorious kidnapper tries to change his ways and turn over a new leaf to win the heart of the woman he loves.
Bollywood · Drama · Romantic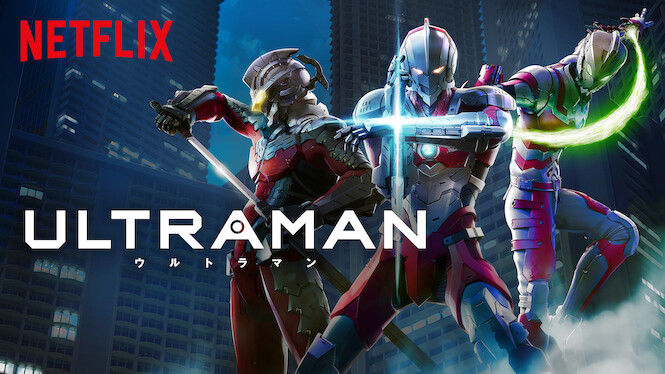 Ultraman
Decades ago, a hero from the stars left this world in peace. Now, the son of Ultraman must rise to protect the Earth from a new alien threat.
Adult Animation · Manga · Superhero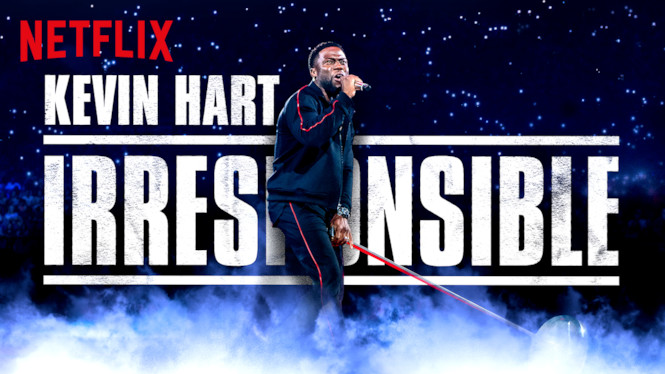 Kevin Hart: Irresponsible
As a father of three on his second marriage, Kevin Hart proves that being him is indeed a tall order in a fresh special inspired by his own mistakes.
Comedy · Goofy · Stand-Up
Sleepless
A Las Vegas cop attempts to rob a drug shipment from a casino kingpin, but the heist goes horribly wrong, leading to the kidnap of his son.
Detectives · Drug Lord · Rogue Cop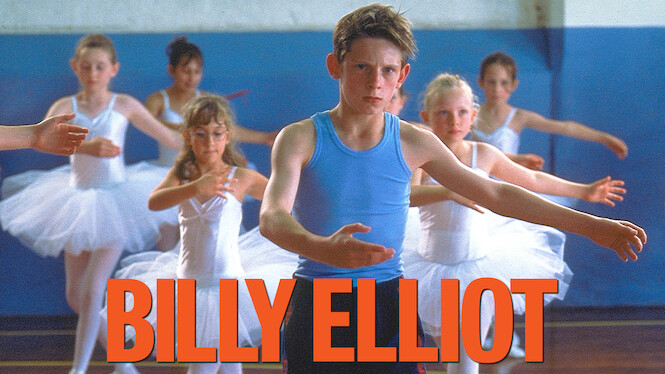 Billy Elliot
When a boy trades boxing school for ballet lessons, he may take his newfound talent all the way to the top - and win over his disapproving father.
Dance · Set in the 1980s · Tearjerker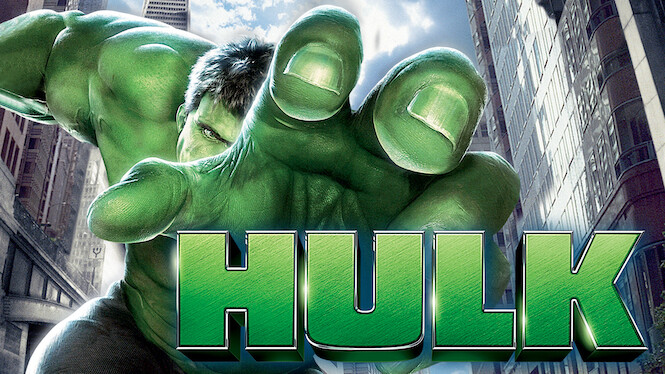 Hulk
Researcher Bruce Banner's failed experiments cause him to mutate into a powerful and savage green-skinned hulk when he loses control of his emotions.
Based on a Comic · Blockbuster · Superhero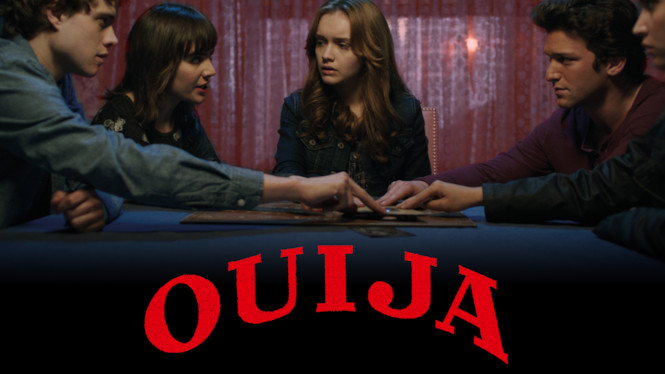 Ouija
When their friend mysteriously dies, grieving teens seek connection via an antique ouija board that conjures up a nightmare from the other side.
Haunted House · Horror · Teen Scream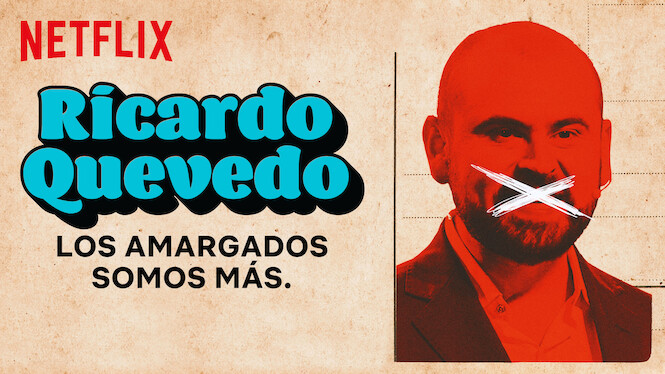 Ricardo Quevedo: Los amargados somos más
From how social media can ruin relationships to the perils of buying a gift for a woman, comic Ricardo Quevedo dissects life's trials and tribulations.
Colombian · Stand-Up · Witty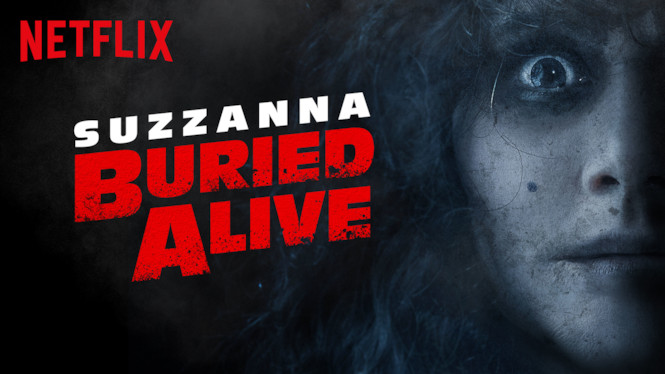 Suzzanna: Buried Alive
After a pregnant woman is murdered, her spirit seeks revenge against her increasingly terrified killers, who are determined to finish her off for good.
Ghosts · Indonesian · Set in the 1980s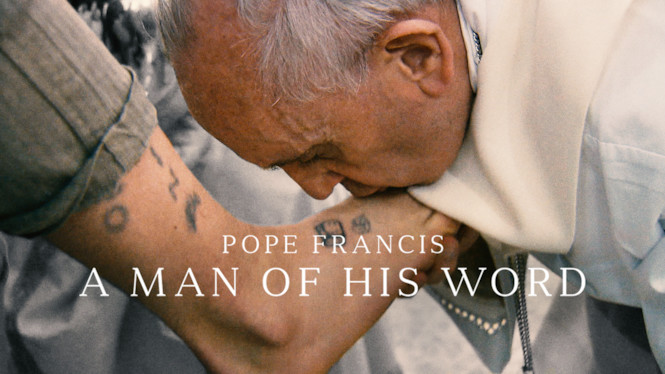 Pope Francis: A Man of His Word
Documentary filmmaker Wim Wenders travels the world with Pope Francis, recording the controversial pontiff's humanist views in a sharply divided age.
Documentary · Faith and Spirituality · Swiss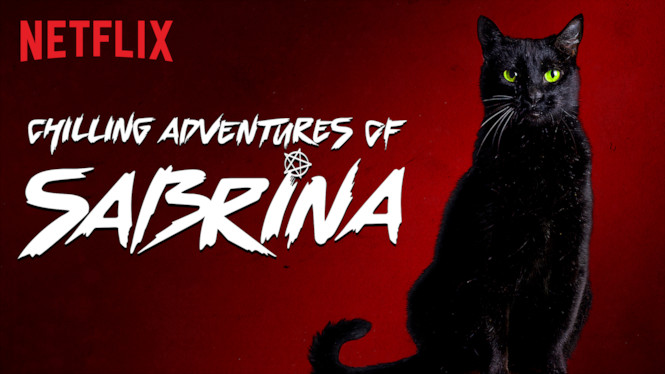 Chilling Adventures of Sabrina
Magic and mischief collide as half-human, half-witch Sabrina navigates between two worlds: mortal teen life and her family's legacy, the Church of Night.
Horror · Sci-Fi & Fantasy · Teen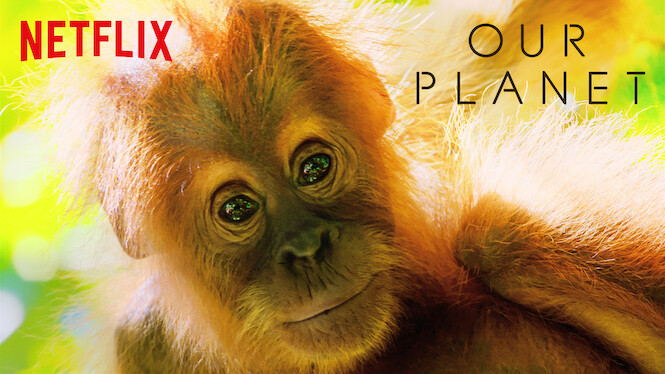 Our Planet
Experience our planet's natural beauty and examine how climate change impacts all living creatures in this ambitious documentary of spectacular scope.
Amazing Places · Brain Power · Limited Series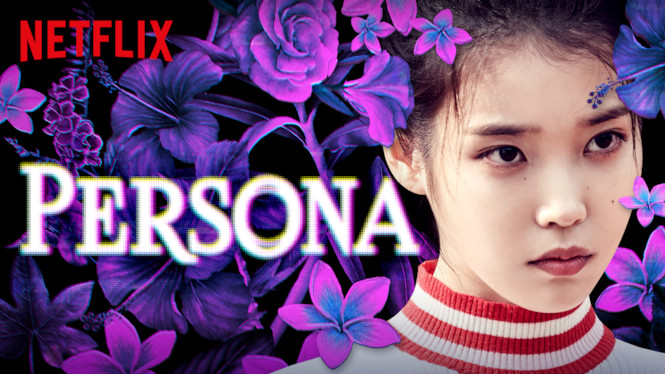 Persona
An exploration of different personas in an eclectic collection of four works by critically acclaimed Korean directors.
Cerebral · Korean · TV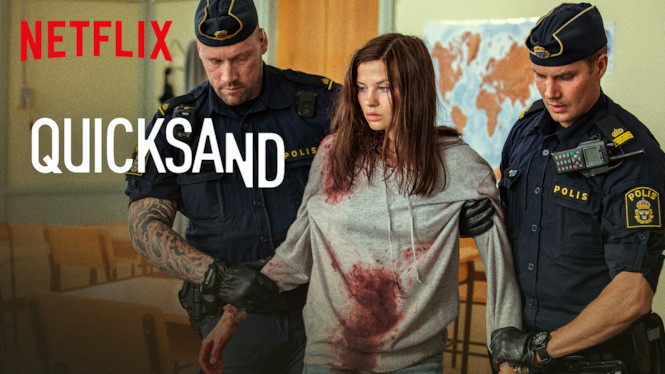 Quicksand
After a tragedy at a school sends shock waves through a wealthy Stockholm suburb, a seemingly well-adjusted teen finds herself on trial for murder.
Courtroom · Swedish · Teen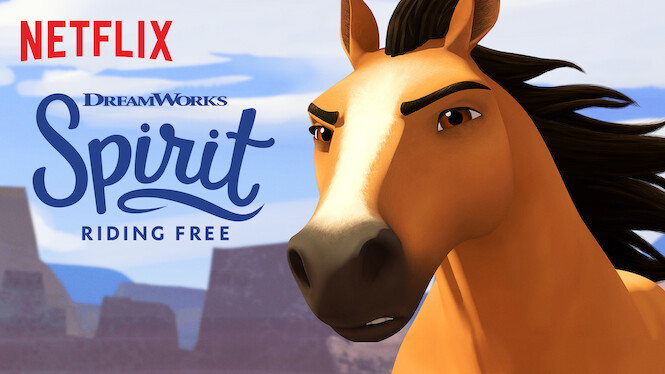 Spirit Riding Free
In a small Western town, spunky ex-city girl Lucky forms a tight bond with wild horse Spirit while having adventures with best pals Pru and Abigail.
Gal Pals · Horses · Western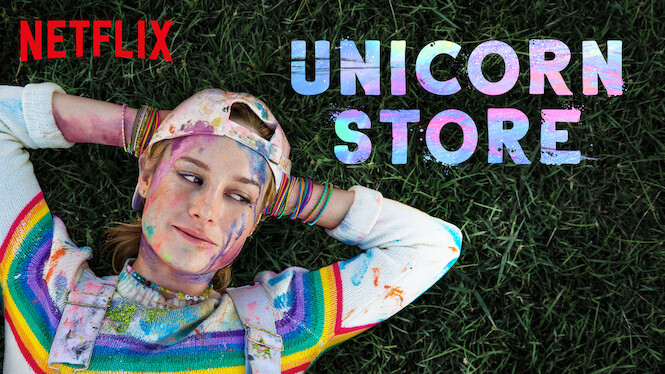 UNICORN STORE
After failing out of art school and taking a humdrum office job, a whimsical painter gets a chance to fulfill her lifelong dream of adopting a unicorn.
Art & Design · Independent · Myths & Legends
---