Apostle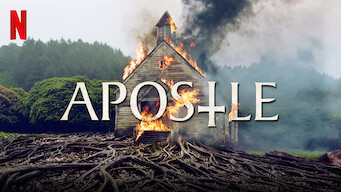 2018
TV-MA
130 min
In 1905, a drifter on a dangerous mission to rescue his kidnapped sister tangles with a sinister religious cult on an isolated island.
Genres:Horror Movies, International Movies, Thrillers
Director:Gareth Evans
Cast:Dan Stevens, Lucy Boynton, Michael Sheen, Mark Lewis Jones, Bill Milner, Kristine Froseth, Paul Higgins, Richard Elfyn, Elen Rhys, Ross O'Hennessy
Production Country:United Kingdom, United States
Click to Rate:
Added to Netflix:October 12, 2018
From the Daily Dot

Apostle, the new Netflix film from Gareth Evans, stars Legion's Dan Stevens as a shellshocked man named Thomas sent undercover to save his sister from a mysterious cult that has settled on an island called Erisden. It's set in 1905, when spiritualism was in flux and hucksters often served religion as a brand – sometimes literally. The set design and cinematography are excellent, and the torture scenes are drawn out and excruciating. But the storyline meanders in the middle half. When the film finally delves into horror, the pace picks up, but it felt like Apostle was missing the momentum that made Evans' previous films so engaging, and a sense of whose story it's telling. But there sure is a lot of blood.