First and Last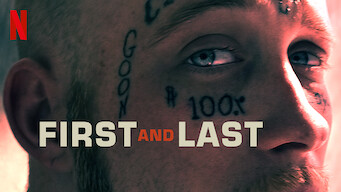 2018
TV-MA
1 Season
Take an intimate look at the emotionally charged first and last days of new and soon-to-be released inmates at Georgia's Gwinnett County Jail.
Genres:Docuseries
Click to Rate:
Added to Netflix:September 7, 2018
From the Daily Dot

The average American TV or film viewer probably has a solid grasp (or at least thinks they have a solid grasp) on various aspects of the criminal justice system just from their media diet. But new Netflix documentary First and Last offers a fresh take on the "reality behind bars" genre, featuring inmates on their first or last days in Georgia's Gwinnett County Jail. The filmmakers successfully alternate between prioritizing high drama and systemic critique. And when the mundanity of difficult lives ends in tragic consequences, that, too, is just another day when someone was "in the wrong place at the wrong time" in America.